To learn a trade, proceed to any school found in any of the towns in any state.
Besides the basic recipes that you can learn in the schools, you can also pick up a specific professional trade. There are 5 trades from which to choose from, each allowing you to produce different components and items special to each trade.
The items you have learnt to make in school can be made/built in your workshop found at your home. You will need to unlock the item before you are able to make that item. Learning and producing items will progressively allow you to unlock the next advanced item in your trade. Each item requires a certain amount of $ as well as the indicated trade XP.
Note : You can only learn 1 professional recipe PER day(24hrs cycle).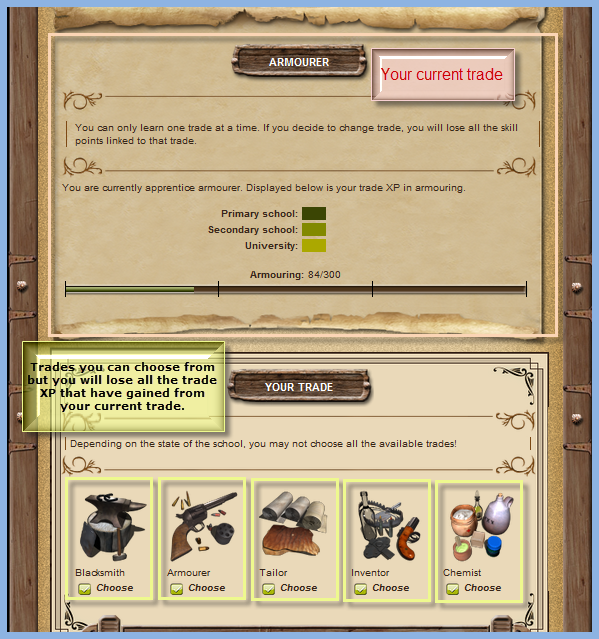 Blacksmith

: makes basic metal components may be essential to other trades, as well as mounts and tools.

Armourer

: makes armour , weapons and ammunition

Tailor

: makes clothes

Inventor

: makes items mostly for home use , as well as accessories

Chemist

: makes drinks , care items and energy potions